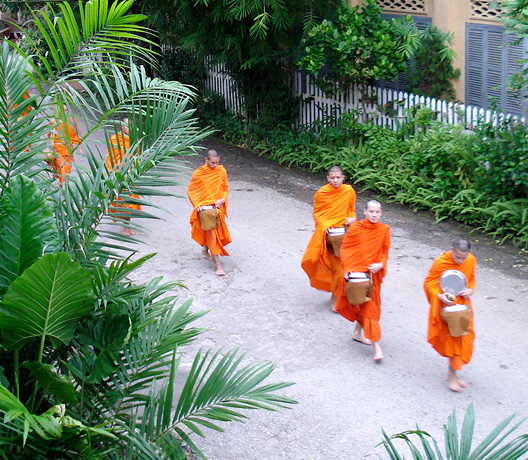 World-class indulgence, natural wonders, and spiritual awakenings – experience it all in the heart of Laos
Sitting at the confluence of the Nam Khan and Mekong rivers, this enchanting and relaxed town is pervaded by an air of peace. With its buildings an amalgamation of traditional Lao and French architecture, and saffron-clad monks thronging the streets every morning, it's undeniable that Luang Prabang has an inherent charm and wonder to her.
Rekindle relationships; revitalise your mind, body, and soul; discover a difference – discover Luang Prabang.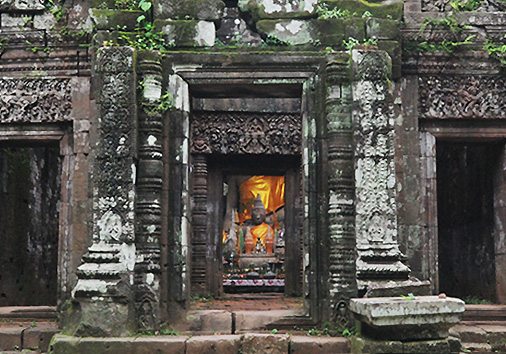 As the spiritual centre of a Theravada Buddhist majority country, Luang Prabang's ancient temples are brimming with life. Housing sacred Buddha images and hundreds of monks, these glistening dwellings are open to the public for worship and visits.
Please be reminded to wear modest clothing and be respectful while visiting these spiritual sites:
Wat Xiengthong, known as the Golden City Temple and an enchanting UNESCO heritage sites

Vat Sene, our village temple

Pak Ou Caves, which are packed with thousands of Buddha icons left by living and departed Laotians
You are also invited to observe the almsgiving ritual of the monks every sunrise as their procession passes by Lotus Villa.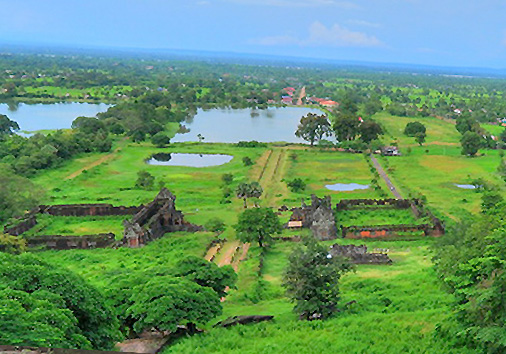 Encircled by mountain ranges and lush greenery, much of Luang Prabang's reputation as a sanctuary of serenity and beauty is owed to her natural splendour.
Cascading waterfalls, dramatic scaling limestone peaks, the exotic Mekong river and more surround this picturesque wonderland:
Witness the spectacular sunrise and sunset at Mount Phousi

Have a swim in the blue pools of Kuang Si Falls

Take a trip to the Elephant Village Sanctuary and learn more about the gentle giants. All proceeds will go to the development and sustainment of the sanctuary

Tour the majestic Mekong river on a long-tail boat and be amazed by its biodiversity

Relax with a peaceful kayak through the Nam Khan river
Wind down and go with the flow while in Luang Prabang to truly experience our charming culture. Laotians live at our own speed, and our culture has stood proud against the test of colonisation and time.
Get a glimpse into our lives as you take a relaxing stroll around Luang Prabang:
Buy fresh local goods at the morning market from 6:30 a.m. to 10:00 a.m.

Try your hand at traditional textile-making at Ban Phanom Village

Live the life of a rice farmer with the Living Land Company

Head to the Traditional Arts & Ethnology Centre to learn about our many ethnic Lao groups

Enjoy an epic retelling of Laos' history at the Phralak Phralam Theatre
Walking along the bucolic streets of Luang Prabang, it's hard not to notice the colonial mansions and classic Lao houses co-existing in harmony.
It's this enchanting and well-preserved fusion of traditional Lao and French colonial architecture that resulted in Luang Prabang being designated as a UNESCO World Heritage Site in 1995.
The provincial French design was commonly modified to suit the humid tropical climate of Laos by adding balconies and verandas. This can be seen in the Royal Palace Museum building itself, whereas Wat Mai Suwannaphumaham sports a five-tiered roof, typical of Laos' style, and is one of the only temples that survived against invaders in the late 1800s.